$6,000 Sail Away Saturdays on ClubWPT Diamond
ClubWPT.com memberships and tournaments are based on Sweepstakes laws*. See Prize Eligibility for eligibility requirements. *NO PURCHASE NECESSARY.
Photo Credit: Virgin Voyages
New To Online Poker And ClubWPT Diamond? Sign Up Or Upgrade Today For Bigger Prizes, More Qualifying Chances To Win A WPT® Seat VIP Package, Complimentary LearnWPT™ Poker Strategy Training, And More…
Ahoy Sailor! Experience An Epic Sea Change In The Caribbean
World Poker Tour® returns to the Caribbean high seas next spring, March 31 – April 6, 2024, for a full ship takeover onboard Virgin Voyages' Valiant Lady, and we want you to join us!
This month ClubWPT is running a series of online qualifiers awarding a $6,000 WPT® Voyage Diamond Passport (good for two people) to the winner of each tournament. In addition to the $6,000 grand prize pool value, $500 cash will be shared between the rest of the players who reach the final table.
---
Caribbean Cruise Sail Away Saturdays on ClubWPT Qualifier Details
Upcoming Qualifiers:

Saturday, Sep 30 @ 6:30 PM ET (Diamond Eligible.)
Saturday, Oct 7 @ 6:30 PM ET (Diamond Eligible.)
Saturday, Oct 14 @ 6:30 PM ET (Diamond Eligible.)
Saturday, Oct 21 @ 6:30 PM ET (Diamond Eligible.)
Saturday, Oct 28 @ 6:30 PM ET (Diamond Eligible.)

Buy-In: Freeroll
Game: No-Limit Texas Hold'em
The winner of each qualifier will win a $6,000 WPT® Voyage Diamond Caribbean Cruise Passport (good for two people.)
Not Yet A ClubWPT Diamond Member?
Sign Up Or Upgrade To Our Premium Tier Today For Bigger Prizes, More Qualifying Opportunities To Win A $6,000 WPT® Voyage Diamond Caribbean Cruise Passport.
Total Value Of Each WPT® Voyage Passport Is $6,000 And Includes:
7-Day Caribbean Cruise departing Miami, FL, with port stops in Grand Cayman and Bimini Beach Club. Click here for more details.
Ltd View Sea Terrace cabin ($3,800 value), including on board wifi, food, essential drinks, taxes and gratuities (2 people.)
One (1) buy-in to the $1,100 WPT® Prime tournament.
$100 complimentary 'Sailors Loot' onboard credit.
$1,000 cash travel stipend (self-arranged travel to/from Miami, FL.)
Dedicated VIP host.
Official ClubWPT branded merch.
Meet & greet with WPT® talent.
THE WORLD POKER TOUR CRUISE PRIZE IS NON-TRANSFERRABLE AND CAN
ONLY BE USED FOR THE 2024 WPT® VOYAGE FULL SHIP TAKEOVER CRUISE.
In addition, a total of $500 in cash will be awarded among the remaining final table finishers, from 3rd thru 9th place. See "Payouts" in the game lobby for individual award amounts.
For more info on the 2024 WPT® Voyage cruise, including ship info, full itinerary, onboard poker events (both tournaments and cash games), ports of call – please click here.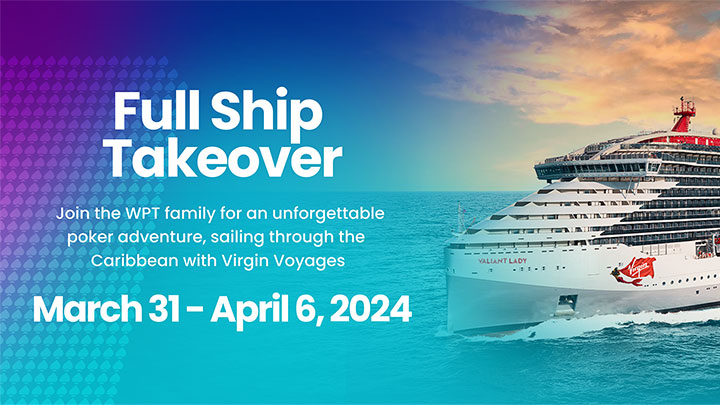 2023 WPT® Prime Passport Winners:
Monika "MoMo1983" Heppner from Johnsburg, IL

(May 28, 2023)

Thomas "BigTomSlick" Sheehan from Mars Hill, NC

(May 28, 2023)

Robert "resser" Singley from Waddell, AZ

(Jun 3, 2023)

Josh "SalemWitchEmD" Guindon from Medford, MA

(Jun 9, 2023)

Daryl "Darkhorsedude" Snyder from La Jolla, CA

(Jun 10, 2023)

Kate "zeldahink" Hinkle from Raleigh, NC

(Jun 17, 2023)

Michael "michaelpkg" Kelly-Gilliam from Milford, OH

(Jun 24, 2023)

Peter "Luckypete77" Sun from Queensland, Australia

(Jul 1, 2023)

Tony "claimchaser" Stowe from Toledo, OH

(Jul 8, 2023)

Henry "henryhko" Osburn from Greenfield, WI

(Jul 15, 2023)

Seth "Cavvy33" Leachman from Terrebonne, OR

(Jul 22, 2023)

Nelson "samonels" Samour from Miramar, FL

(Jul 29, 2023)

Andrew "Andy9083" Johnson from Tollhouse, CA

(Jul 30, 2023)

Kevin "KevOn427" Osborne from Whitman, MA

(Aug 5, 2023)

Tony "Boca Tony" Petruzzi from The Villages, FL

(Aug 12, 2023)

Nabeel "np3pt2" Peters from West Hartford, CT

(Aug 19, 2023)

Mark "tooloose" Earlywine from Foley, AL

(Aug 26, 2023)

Connie "deltadawn65" Lampton from Delta, CO

(Sep 2, 2023)

Eric "StillBrown" Estrellado from Clovis, CA

(Sep 9, 2023)

Scott "cablemonkey65" Twede from Harriman, TN

(Sep 16, 2023)
---
Join ClubWPT Diamond And Take Your Game To The Next Level
ClubWPT Diamond Offers Players The Opportunity To Compete For Larger Prize Pools And More WPT® Live Event Seat Passport Packages – In Addition To A Chance To Win $100,000 In Cash & Prizes Each Month, Entry Into The Weekly Featured Cash Poker Tournaments, Access To Our Exciting Social Casino Games, hundreds of dollars in yearly savings with Premium Rewards powered by Entertainment®, Rebates On Official World Poker Tour® Gear At ShopWPT™, And ScoreBig® Discounts.*
Already a Diamond Member? Click here to log in.
---
More Upcoming Tournaments On ClubWPT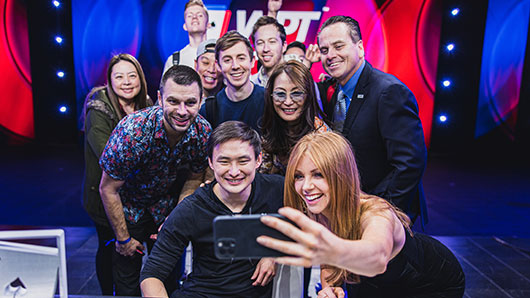 Prime Time Fridays on ClubWPT Diamond
Kick off the weekend with incredible poker action this Friday, Sep 29 @ 8:30 PM ET and play to win a $2,500 WPT® Prime Passport, including a seat to the $1,100 WPT® Prime Championship at Wynn Las Vegas buy-in seat
More Info ›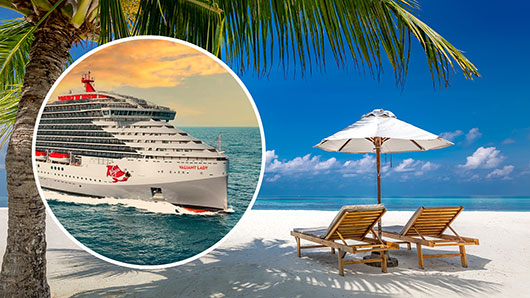 $6,000 WPT® Voyage Caribbean Cruise Passport
Join the World Poker Tour® as they return to the Caribbean seas for a full ship takeover onboard Virgin Voyages' Valiant Lady cruise ship and play in one of the many spectacular
Set Sail With Us ›
$5,000 Cash Diamond Double Stack Tournament
Shine bright like a diamond this Sunday, Oct 1 @ 5:30 PM ET as we present yet another member favorite, the $5,000 Cash Diamond event that gives you…
Win The Cash ›