LearnWPT™ Insider Access Membership
What is the LearnWPT™ Insider Access Membership?
As an exclusive ClubWPT™ Diamond membership benefit you are entitled to FREE access to a special curriculum on LearnWPT.com, the official poker training platform of the World Poker Tour®.
The LearnWPT™ Insider Access training is designed to fix your leaks and get your game in shape. Learn strategies used by the world's best players from the comfort of your home today; so why put off taking your poker game to the next level?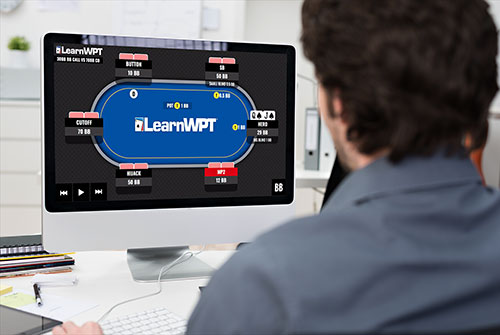 The LearnWPT™ Insider Access membership includes:
Twenty two (22) in-depth video strategy episodes: Pick up new concepts and tactics in 15 minutes or less.
Eleven (11) WPT® GTO Trainer scenarios: Fix your leaks by playing through hundreds of solved hands per hour.
Downloadable charts and tools.
Hand input tool: Quickly record hands that you play for review and discussion.
Exclusive Insider "Ask a Pro" community online forum: Ask the pros whether you played that hand correctly... or not.
How Do I Become a LearnWPT™ Insider Access Member?
Becoming a LearnWPT™ Insider is fast and easy.
ClubWPT™ Diamond members have access to LearnWPT™ Insider Access level as an exclusive benefit. Within 24 hours of becoming a ClubWPT™ Diamond member, you will receive an email with your exclusive link to join the the program.
PLEASE NOTE: In order to receive your exclusive access, you must use the same email address to sign up to LearnWPT™ Insider that you used to sign up to ClubWPT™ Diamond.
Your account will be created and you will be sent another email to obtain a password to log in and view the LearnWPT™ Insider Access membership features, including the WPT® GTO Trainer and strategy episodes.
After your membership is confirmed you will be sent additional information, including a summary of your new membership features including some quick-links to get started.
Join ClubWPT™ Diamond Today!
Already a ClubWPT™ Member? Click here to log in.