WPT® Final Tables Live In Las Vegas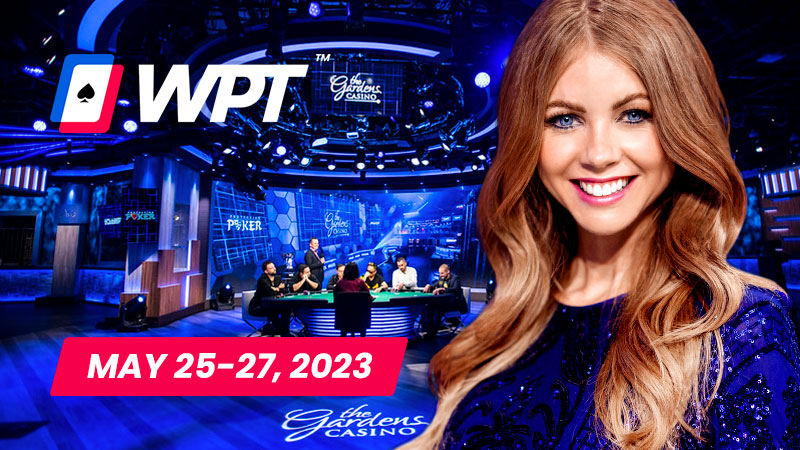 Watch Televised WPT® Final Tables Live In Las Vegas
SOLD OUT
Did you previously RSVP but need to cancel? Please click here and let us know. That way we can give your ticket(s) to a fellow ClubWPT member on the wait list.
---
The production of our nationally syndicated poker TV show has come a long way since the World Poker Tour® helped ignite the phenomena 20+ years ago. The elaborate set-up and activity that goes on behind the scenes is quite the spectacle to behold, and now we invite our VIP and Diamond members to join us in Las Vegas May 25-27, 2023 to watch LIVE, the filming of three (3) WPT® Main Tour final tables:
You can join us for one, two, or all three final tables, as our VIP guest (plus bring along a guest of your own), when you RSVP below by Monday May 15, 2023.*

---
Tell Me More
Not only are WPT® VIP audience tickets FREE, courtesy to you as a valued VIP or Diamond member, but you'll also enjoy seating in a reserved ClubWPT VIP viewing area. And as an added bonus, you can join us for a private behind-the-scenes VIP tour prior to shuffle up & deal on each day's final table.
Please note: There's limited capacity for both the seating in the reserved ClubWPT VIP viewing area and for the behind-the-scenes VIP tour each day, so first come first served.
So don't miss out; RSVP for your FREE tickets (ClubWPT member +1) above by Monday, May 15, 2023 for the ultimate poker vacation in Las Vegas during Memorial Day weekend.
---
Frequently Asked Questions
What about age requirement, safety, and security?
Yes, each person entering the premises needs to be able to verify they're 21+ using a state or Federal government issued ID. And to ensure the safety of our players, guests and staff, security bag checks and wand metal detector scans may also occur upon entry.
Where in Las Vegas will the WPT® final tables take place?
All three final tables will take place at HyperX Arena Las Vegas at Luxor Hotel & Casino, 3900 S. Las Vegas Blvd, Las Vegas, NV 89119.
Labeled the world's most recognized esports arena – HyperX Esports Arena Las Vegas offers the ultimate gaming experience – featuring a 30,000 square-foot 2-level arena, 3 VIP rooms, 1,400 square-foot stage, 70-seat telescopic stadium seating, 50-foot sweeping LED display wall, and great bar and dining options.
Do I actually need a physical ticket for entry?
Once you've submitted your RSVP above and received your confirmation email, we will put your name and that of your +1 (if applicable) on a VIP list. So all you have to do is show your ID at the door and let them know you're a ClubWPT VIP guest.
When does filming start?
The doors to the general public open at 3:00 PM. The pre-show begins at 3:30 PM, and then the filming of the final table play begins at 4:00 PM.
Please note: The reserved ClubWPT VIP viewing area has limited seating capacity and is on a first come first served basis.
When does the behind-the-scenes VIP tour start?
The private behind-the-scenes VIP tour begins at 2:00 PM each day, so make sure to arrive by 1:45 PM the latest.
How do I cancel my RSVP if I can't make it?
Due to high demand for VIP tickets to this limited capacity event, please click here in case you need to cancel your RSVP. That way we can give your ticket(s) to a fellow ClubWPT member on the wait list.
---
Upcoming Featured ClubWPT Tournaments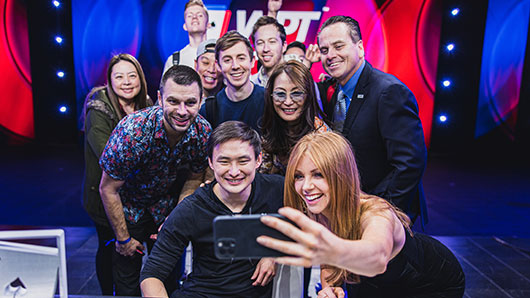 Prime Time Fridays on ClubWPT Diamond
Kick off the weekend with incredible poker action this Friday, Sep 29 @ 8:30 PM ET and play to win a $2,500 WPT® Prime Passport, including a seat to the $1,100 WPT® Prime Championship at Wynn Las Vegas buy-in seat
More Info ›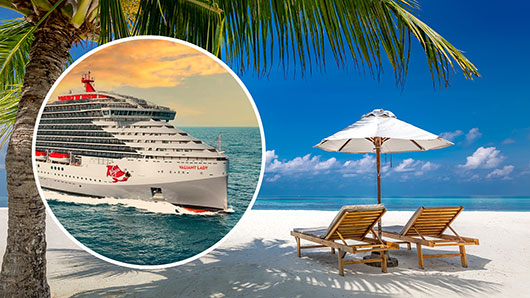 $6,000 WPT® Voyage Caribbean Cruise Passport
Join the World Poker Tour® as they return to the Caribbean seas for a full ship takeover onboard Virgin Voyages' Valiant Lady cruise ship and play in one of the many spectacular
Set Sail With Us ›
$5,000 Cash Diamond Double Stack Tournament
Shine bright like a diamond this Sunday, Oct 1 @ 5:30 PM ET as we present yet another member favorite, the $5,000 Cash Diamond event that gives you…
Win The Cash ›